ABOUT US
We take great pride in our ability to provide the highest quality products and services to our clients.
CEMENT-IT, INC. is an international and independent, cement- import, export, and distribution company based in Fort Lauderdale, Florida. We specialize in the sales, marketing, and distribution of Type 1 White Portland Cement and also offer an extensive line of other cement products including Gray Portland Cement, White and Gray Masonry Cement, Calcium Aluminate Cement, and other specialty cements. We source all of our materials from the leading and most innovative cement manufacturers in the world to assure the highest standards of quality and sustainability. Our product portfolio also includes admixtures, fibers, quicklime, hydrated lime, and fiberglass rebar.
In addition to our corporate office in Fort Lauderdale and several distribution points in Florida we have warehouse locations throughout the Eastern Seaboard. Our experienced in-house shipping department is dedicated to personal service and has gained a strong reputation in the industry and the trust of our many customers. Through a vast network of transportation and warehouse providers we have the ability to meet most logistical requirements.
At CEMENT-IT, INC. we strongly believe that our employees are our greatest asset and the foundation of our success. We encourage our team to take initiatives, be positive, embrace change, and create value in order to further grow our business. Safety is a fundamental value to our group and we are committed to operating in a safe and environmentally responsible manner.
After more than 20 years of hard work, dedication, true teamwork, and a commitment to service excellence we have established ourselves as a reliable long term partner in the industry. We take great pride in our ability to provide the highest quality products and services to our clients. Please contact us to let us know how we can be of assistance.
In 1994 Peter Krokstedt and Peter Ostrom, both with extensive experience in the international shipping and cement trade, founded Western Cement, a trading house concentrating on the Caribbean market. Based in Fort Lauderdale, USA, and with offices in Port au Prince, Haiti, Western Cement specialized in the seaborne cement trade but was also heavily involved in the import and export of sugar, rice, steel, and lumber.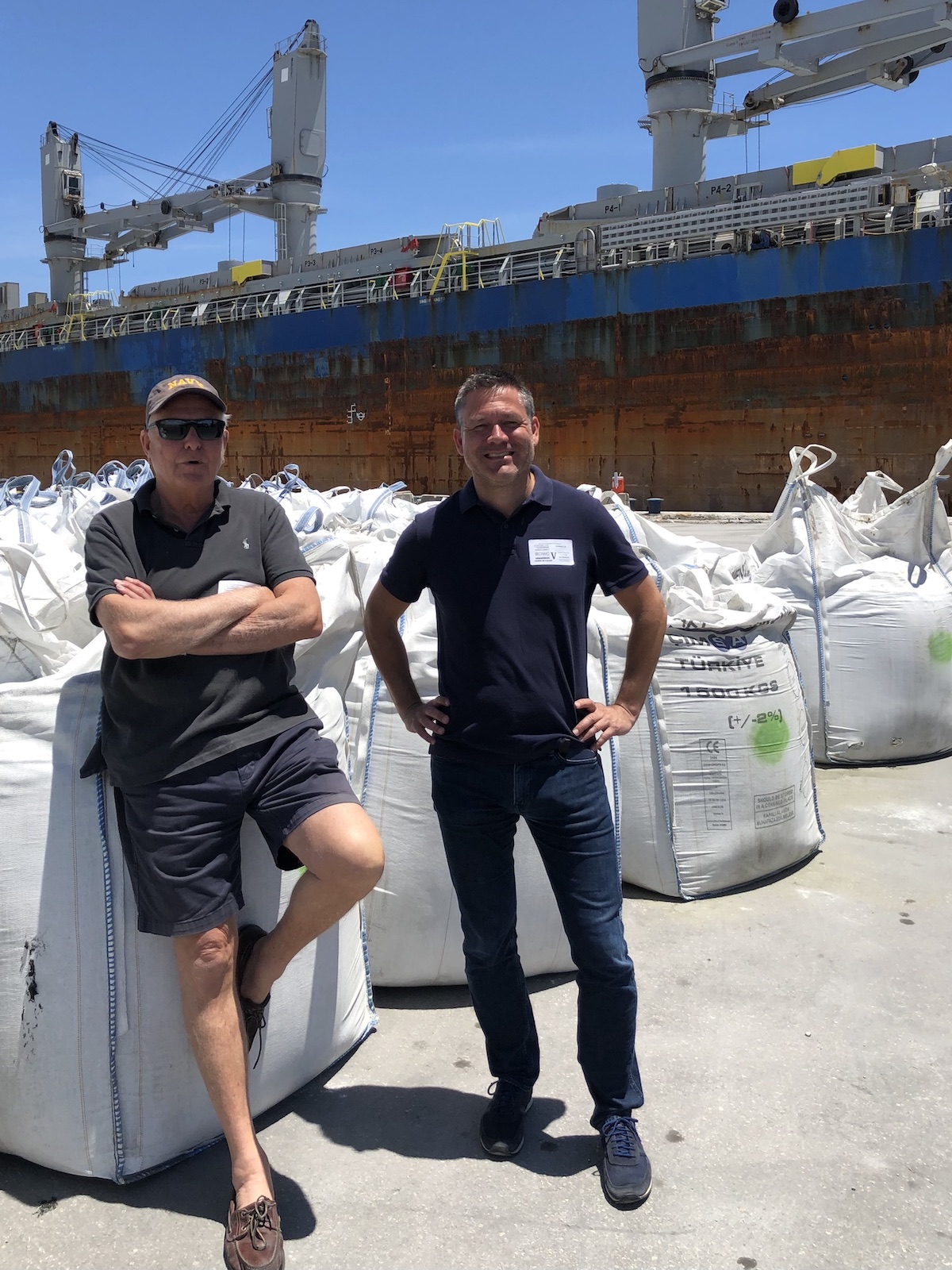 Jonas Ekberg joined the company in 1997 and spent his first six months with the shipping department in Port au Prince. That same year the group entered the US market and in 1999 Peter Krokstedt and Jonas Ekberg formed CEMENT-IT, INC. to specifically handle and further develop that market.